Ferreira ventured to New England in 2017 to perform work for PSEG at their Bridgeport Harbor 05 Combined Cycle project. Once work was complete, Ferreira decided to open a permanent office in the New England area to capitalize on the developing underground utility work. Since then, Ferreira New England has built a team of diverse individuals who have experience in civil, gas, power, and renewable energy construction. With this experience, they continually deliver the safest and highest quality of work on every project.
Ferreira New England Capabilities
CIVIL
Highway/Road Reconstruction
Site Development and Drainage Installation
Underground Drilling & Boring
GAS
Gas Service Installation
Gas Regulator Station
Cathodic Protection
Rectifier System Installation
Decommission & Abandonment of Facilities
Pressure Tapping and Stopping
Main Tie-Ins
UTILITY
Electric & Power Substation
Underground Electric
Facilities Installation
Sewer & Water Underground Utility
RENEWABLES
Solar Construction
Solar EPC
Solar Maintenance
Drone IR Scanning
Raptor Mapping
Battery Storage
Wind Construction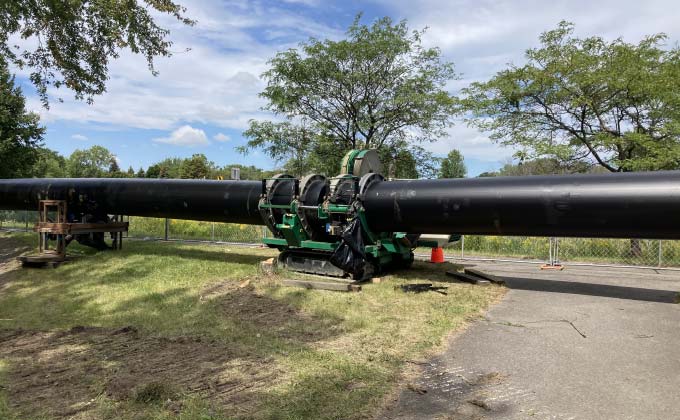 Ferreira New England was responsible for the installation of two 36" HDPE IPS DR11 casing pipes by horizontal directional drilling means under the Niagara Thruway (Rt. 190) and over pass. The first HDD was 725LF, entering at 65th Street and exiting at 63rd Street.