In 2013, Ferreira headed west and opened an office in Southern California, creating Ferreira Coastal. Ferreira's decision was based on a unique opportunity to hire a pre-existing team of talented professionals who had already been working together for 15 years with a previous California Contractor. Ferreira Coastal has built a diverse group of individuals experienced in civil, electrical, utility, renewable energy, and power construction. With this depth of knowledge and experience, Ferreira Coastal delivers the safest and highest quality of work on every project.
Ferreira West Coast Capabilities
CIVIL
Utility Construction
Fencing/Guardrail
Sign Structures
ELECTRICAL
Intelligent Transportation Systems
Traffic Signal & Safety Lighting
Street Lighting
Ramp Metering
Microwave Vehicle Detection
Fiber Optic Communication
Industrial Electric
Commercial Electric
RENEWABLES
Solar Construction
Solar EPC
Solar Maintenance
Drone IR Scanning
Raptor Mapping
Battery Storage
Wind Construction
UTILITY
Transmission and Distribution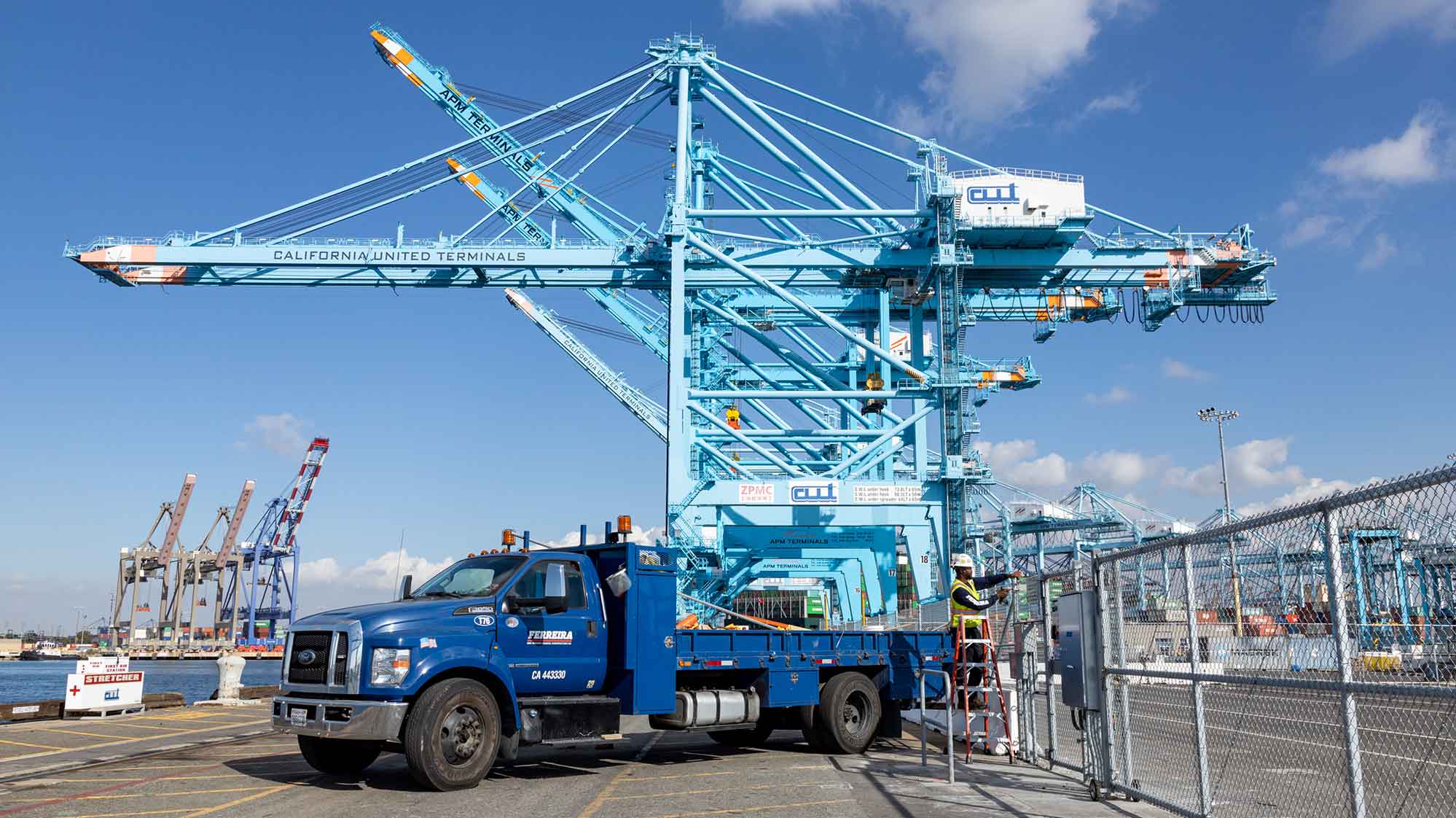 APM Terminals Los Angeles is the largest container port terminal in the Western Hemisphere. The terminal is the only one with access to three major freeways and direct on-dock rail connection to the Alameda Corridor in Los Angeles. Ferreira was subcontracted to install single swing and motorized swing gates, chain link fence, and installation of protective bollard systems.